PA 2007 Annual Meeting
Beech Hill in Maceo

Was held 2007-10-12
At Beech Hill, 1832 Home of Ben Taylor & Sandi Phillips
419 Yelvington-Grandview Road
Maceo, KY 42355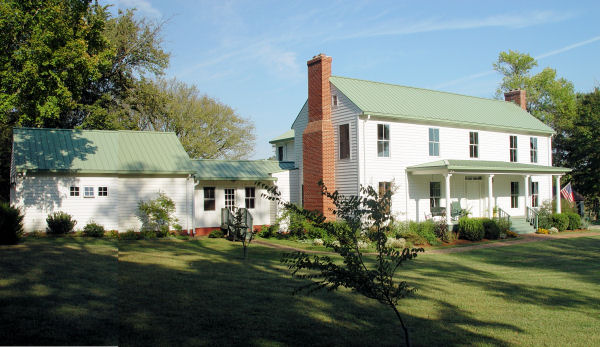 Beech Hill, built 1832. Read Ben Taylor's account about his family's historic home and its 2002
restoration/renovation.


Forty attendees enjoyed a scrumptuous evening buffet. Then, Sandi Phillips & Ben Taylor (center),
owners of Beech Hill, spoke on the history and renovation of their historic home.
The 2007 PA Board and Officers were elected.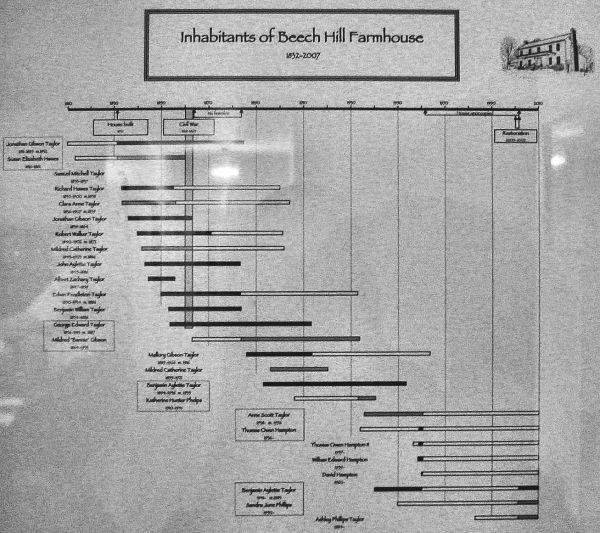 ---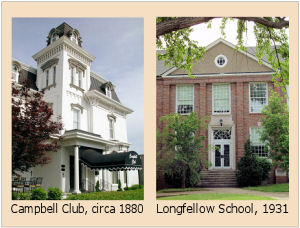 PA 2006 Annual Meeting
Campbell Club
to Longfellow School

Was held 2006-06-09
At the Campbell Club, 517 Frederica St, then at Longfellow School, 1716 Frederica St
Twenty-seven attendees enjoyed a luncheon buffet. Then, Sherry Garrity, Campbell Club staff member, spoke on the recent extensive renovations to the Campbell Club. The 2006 PA Board and Officers were elected.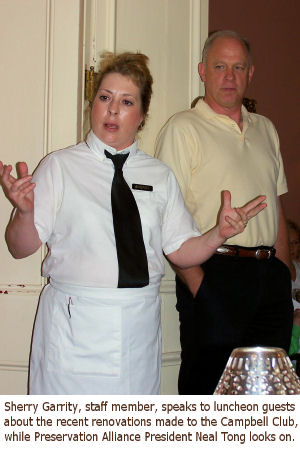 Then, the group moved on to Longfellow School for a Q&A session with Brad Stanley, OPS Asst. Superintendent. After the Q&A, Stanley opened the school for inspection by attendees.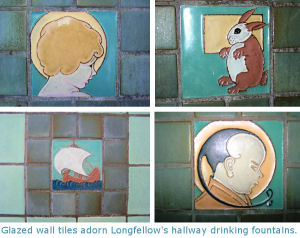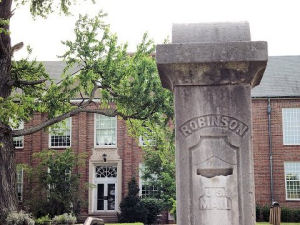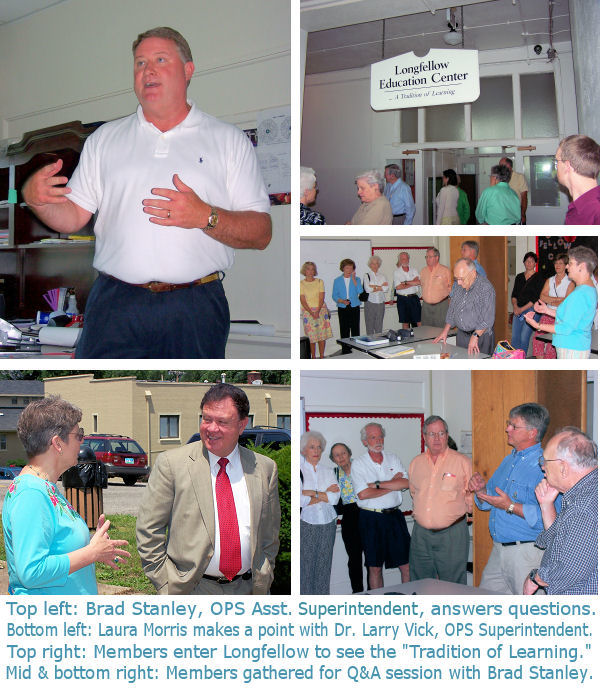 ---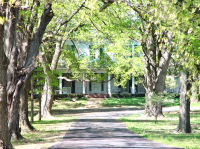 PA 2005 Annual Meeting
WeatherBerry
Was held the evening of 2005-05-13
At WeatherBerry
Home of Sally & Richard Anderson
2731 West 2nd St
Owensboro, KY 42301

2005 PA Board and Officers were elected after hors d'oeuvres and refreshments.


Former resident Eudora Payne discusses WeatherBerry history while members listen.
Download the National Register nomination for the Moorman House (WeatherBerry).


PA members arrayed for a history lesson in the restored parlor of WeatherBerry.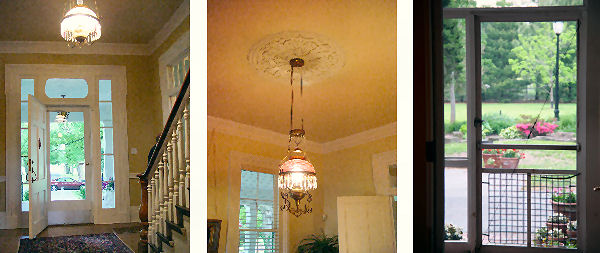 Other views of the finery and surroundings of WeatherBerry.
---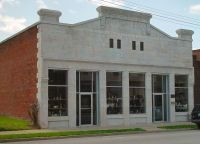 PA 2004 Annual Meeting
Gallery 412
Was held on 2004-05-14
At Gallery 412
412 East 2nd Street
Owensboro, KY 42303
2004 PA Board and Officers were elected after attendees enjoyed a box lunch.
Hosts Mattie Jones (left) and Paula Plummer,

two artist-partners in Gallery 412, gave some history of the Mischel Monuments building, and then described its renovation process and the idea behind the artists cooperative represented by Gallery 412.
PA members

toured Gallery 412 and viewed the art on display and the artists' studio areas.

Attendees viewed

the renovated exterior of the

Barret-Fisher building

(left) across E 2nd St, in the budding Arts District.
---

PA 2003 Annual Meeting
Potts Cabin Tour
Was held on 2003-05-16
At Yellow Creek Park
5710 Highway 144
Owensboro, KY 42303
---

PA 2002 Annual Meeting
Rosenwald School
Was held on 2002-05-17
At Yellow Creek Park
5710 Highway 144
Owensboro, KY 42303
---

PA 2001 Annual Meeting
Haphazard
Was held on 2001-05-18
717 Pleasant Valley Rd
Owensboro, KY 42303
---

PA 2000 Annual Meeting
Temple Adath Israel
Was held on 2000-04-14
429 Daviess St
Owensboro, KY 42303
---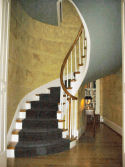 PA 1999 Annual Meeting
Former Hager Home
Was held on 1999-04-16
1844 Griffith Ave
Owensboro, KY 42301