Thank you for your interest
in Preservation Alliance of Owensboro-Daviess County Inc
Preservation Alliance
1519 W 1st St
Owensboro KY 42301-0529

Questions? Comments?
Email PA Secretary
Phone 270-683-3380
---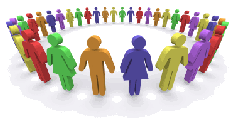 Join Preservation Alliance
with your tax-deductible contributions!

Annual dues are $20.00 per household. PA is a 501(c)(3) "charitable" organization and is registered with the Kentucky Secretary of State.
Send to address above: NAME, MAILING ADDRESS, EMAIL ADDRESS* and $20.00 CHECK made to "Preservation Alliance".
---
*PA Email List
subscribe or unsubscribe
Receive occasional preservation updates: Email the PA Secretary with the subject line SUBSCRIBE.
Email Privacy Policy: Preservation Alliance DOES NOT DISCLOSE YOUR EMAIL ADDRESS to anyone without your authorization. We send emails to our listed members VIA BLIND COPY. To unsubscribe, email the PA Secretary with the subject line UNSUBSCRIBE.
---
PA Board of Directors
as elected on 2007-10-12
Neal Tong President
Sue Haycraft Vice-President
Gary Adams Secretary-Treasurer
Ted Lolley Ex Officio, OHPB
Lisa Epling
Lucy G Neal
Frank Wagner (deceased)




Emeritus:
Sally Anderson
Mary Bryan Booth
Joyce Edwards
Sue Hastings
Glenda Thacker
Mike Wells
---
PA Membership Roster
as of 2011-05-12
| | | | |
| --- | --- | --- | --- |
| 2011 | Wesley E Acton | 2008 | Bob & Pam Kirtley |
| 2011 | Gary A Adams | 2009 | Ted Lolley |
| 2011 | Richard & Sally Anderson | 2008 | Katherine Lowing |
| 2011 | Sally H & Joe Anderson | 2008 | Dr & Mrs Tom Maddox |
| 2008 | David & Eva Glahn Atkinson | 2008 | Dr & Mrs William McManus |
| 2009 | Rodney & Joanne Berry | 2008 | Dr & Mrs R W Medley |
| 2011 | Wendell & Mary Bryan Booth | 2008 | Mr & Mrs John Medley |
| 2008 | Jackie & Rebecca Braden | 2011 | Paul Morsey |
| 2008 | Mr & Mrs George Collignon | 2008 | Joyce & George Nall |
| 2009 | Larry & Rosemary Conder, The Crowne | 2008 | Claire R Neal |
| 2009 | William H Cottrell | 2010 | Lucy G Neal |
| 2008 | Mrs William Craig, Sr | 2008 | Tom & Lucy H Neal |
| 2008 | Eddie & Mary Cupp | 2009 | Mr & Mrs Larry A Neuner |
| 2008 | Bill & Anne Damron | 2008 | Mr & Mrs Dennis Newberry |
| 2011 | Audrey & Terry Denton | 2008 | Mr & Mrs Richard Oexmann |
| 2008 | Downtown Development Authority | 2008 | Eudora Payne |
| 2011 | Lisa & David Epling | 2008 | Calvin Ray & Janet Robinson |
| 2008 | Frances Wells Evans | 2008 | Mr & Mrs Gary Satterwhite |
| 2008 | Jan Garbett, Johnson-Wilson Cemetery Stewards Association, Boone Co., KY | 2008 | Brenda Smith |
| 2008 | William H Greer, Jr | 2008 | Jane Stevenson |
| 2010 | Susan Guilfoil & Charlene Greer | 2008 | Benjamin A Taylor & Sandra J Phillips |
| 2011 | Elaine & John N Hall III | 2011 | George & Glenda Thacker |
| 2008 | Robert & Carolyn Hast | 2011 | Mr & Mrs Neal Tong |
| 2009 | Joe & Sue Haycraft | 2011 | Helen Wagner |
| 2010 | Mary Michael Hayden | 2011 | Bill & Susie Tyler |
| 2008 | John & Riley Hess | 2008 | Dr & Mrs William Ward |
| 2008 | Dorothy & Robert Howell | | |